Woods CSS60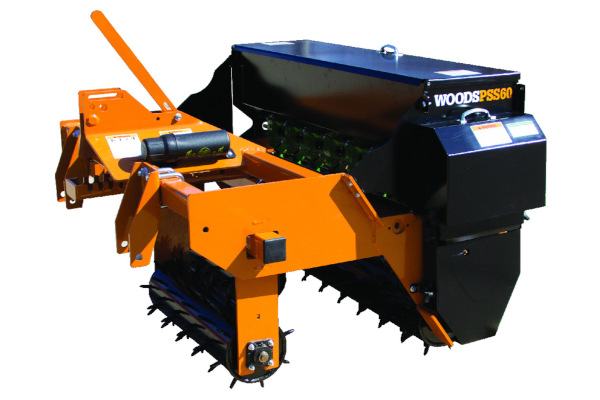 Double tap to zoom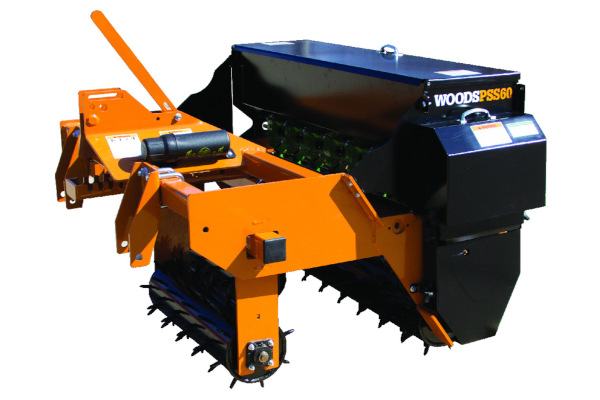 Features
Productivity – Simultaneously plant two seed types at two different depths in one pass.
Precision Metering - Precisely measure out seeds, reducing waste, plus enjoy the durability of metal (not plastic) meters.
Versatility - Handle a wide range of seeds from Black-eyed Susan to corn. See our Planting Guide.
Maneuverability - Easily weave into narrow spaces and make tight turns to plant areas that may not be accessible with a larger tractor and planter.
Durability - Expect years of work from a rugged, Grade 80 steel body.
The calibration system includes seed charts, a calibration tray and crank for accurate seed rates.
Windowed seed cups and clear PVC tubes allow you to easily monitor the flow of seeds.
A quick and easy disconnect – pull a pin and one or both seed boxes stop to make it a tilling tool for preparing the ground. Till your seed bed, then replace the pin and engage the seeding function for a final pass.
Specifications
| | |
| --- | --- |
| Tractor Engine HP | 20-45 |
| Tractor Hitch | CAT 1 / limited CAT 1 |
| Working Width (in) | 60 |
| Drive Type | Ground-driven spiked roller |
| Number of Seed Boxes Available | 1 or 2 |
| Seed Metering | Fluted and Picker Wheel |
| Cool Season Seed Box Capacity (bushel) | 1.25 |
| Legume Seed Box | Optional |
| Legume Seed Box Capacity (bushel) | 1.25 |
| Front Tool Choices | 8 - 16 in notched disc blades or spiked roller |
| Calibration Tray | Standard |
| Crank Handle | Standard |
| Spring-loaded Trailing Cultipacker | Optional |
| Speed Ranges | Turf seed range 0-700 lbs/acre (cool season); food plot range 0-30 lbs/acre (legume) |
| Options | Fast/slow chain drive, Quick Hitch bushings, mud scrapers, seed stop plates, highway lights, tow kit |
| ASABE Quick Hitch Compatible | Add hitch pin bushings to make CAT 1 quick-hitch compatible |