Massey Ferguson 6614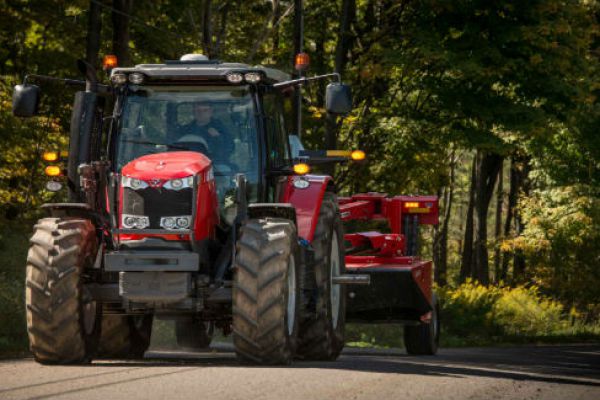 Double tap to zoom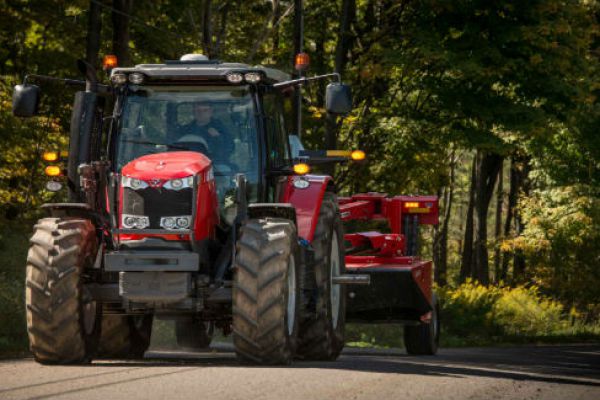 Features
Innovation
One innovative feature of the 6600 Series is your ability to choose a package that delivers all the innovations you need.
Advanced tractor electronics: Set up your day for success with DataTronics and Auto-Steer capabilities
3 customer-focused packages: Customize the 6600 Series to fit your farm with your choice of Classic, Deluxe and Premium Editions
The world's most productive CVT transmission: Our available Dyna-VT™ continuously variable transmission delivers smooth, precise acceleration without shifting

Capability
Whether you're planting and tilling or working livestock, dairy or hay, the 6600 series has plenty of muscle - with 4WD standard.
Transmission To Fit Your Mission: It's up to you: Dyna-4, Dyna-6 or Dyna-VT transmission
4-cylinder 4.9L AGCO POWER engine: This is the most powerful Tier 4i compliant off-road 4-cylinder diesel engine in the industry today.

Comfort
With a large, 6-post cab that comes standard, you get to pick your level of comfort. Luxury options include:
Armrest Mission Control: Choose deluxe or premium seat armrest with transmission control and electronic finger-tip hydraulic valves
Smooth Ride: Enjoy mechanical or hydraulic cab suspension
Specifications
Model
MF6614
PTO Horsepower 
Dyna-4 transmission HP (kW)
NA
Dyna-6 transmission HP (kW)
NA
Dyna-VT transmission HP (kW)
100 (74.6)
Performance and Engine 
Rated engine power HP (kW)
130 (97)
Rated engine speed rpm 2,200 rpm 
Maximum engine HP
140 (104)
Engine type
AGCO Power 4.9 liter 4-cylinder diesel
Aspiration
Wastegate turbocharged and intercooled
Fuel injection system
Bosch high pressure common rail, SisuTronic EEM4 control
Emissions control system
Diesel Oxidation Catalyst (DOC), Selective Catalytic Reduction (SCR)
Capacities and Dimensions 
Fuel capacity gal (L)
61 (223)
DEF capacity gal (L)
9.2 (35)
Alternator capacity
175 amps
Wheelbase in. (mm)
105 (2,670)
Overall length in. (mm)***
184.7 (4,690)
Height to top of cab in. (mm)***
115.5 (2,933)
Base weight lbs. (kg)****
12,500 (5,670)
  
Edition
Classic
Front Axle 
Front axle type
Cast steel 4wd, center driveline, outboard planetary final drives
Axle suspension Optional Standard
Optional
Differential lock
Fully locking, engagement with rear axle differential lock
Brakes
4-wheel braking via 4wd driveshaft engagement
Steering
Hydraulic
Power Take Off (PTO) 
PTO type
540/1,000
Cab 
Cabin structure
6-post ROPS frame, 2 doors, flat deck
Cabin structure
6-post ROPS frame, 2 doors, flat deck
HVAC system
Manual HVAC standard; Automatic climate control optional
Air ride seat
Manual adjust
Cab suspension
None
  
Type
Dyna-4
Transmission and Rear Axle 
Transmission type
16 x16 Powershift
Clutch type
Wet multi-disc
Brakes
Individually operated right and left; hydraulic wet disc
Final drives
Inboard planetary reduction
Differential lock
Fully locking front and rear axles; electro-hydraulically engaged
Rear axle type
Flange, short bar, and long bar axle
  
System
Standard
Hydraulics 
System type
Open center
Pump type
Twin gear, isolated
Flow rate at remotes
15 gpm
Remote valve type
Mechanical
Number of rear valves
Up to 3
Loader provision
NA
3-point lift capacity lbs. (kg)
11,400 (5,170) at 24"
  
* Dyna-4 and DVT ** Dyna-6 *** Value may vary based on configuration and equipment. **** Manufacturer's estimate; machine weight can vary based on configuration and equipment. All specifications are preliminary, and are subject to change at any time.